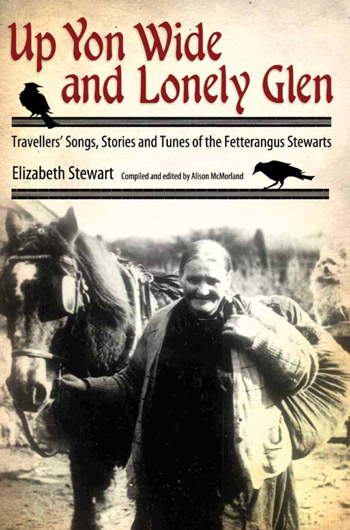 NEW BOOK
UP YON WIDE AND LONELY GLEN
Travellers' Songs, Stories and Tunes of the Fetterangus Stewarts
Compiled and edited by Alison, Up Yon Wide and Lonely Glen is a significant memoir of Scottish Traveller life, containing stories, music, and songs from this prominent Traveller family.
The book is the result of a close partnership between Elizabeth Stewart and Alison. The narrative, spanning five generations of women and written in Scots, captures the rhythms and idioms of Elizabeth Stewart's speaking voice and is extraordinary from a musical, cultural, sociological, and historical point of view.
The book features 145 musical transcriptions and song lyrics, including eight original piano compositions, folktale versions, rhymes and riddles, and eighty fascinating illustrations of the Stewart family.